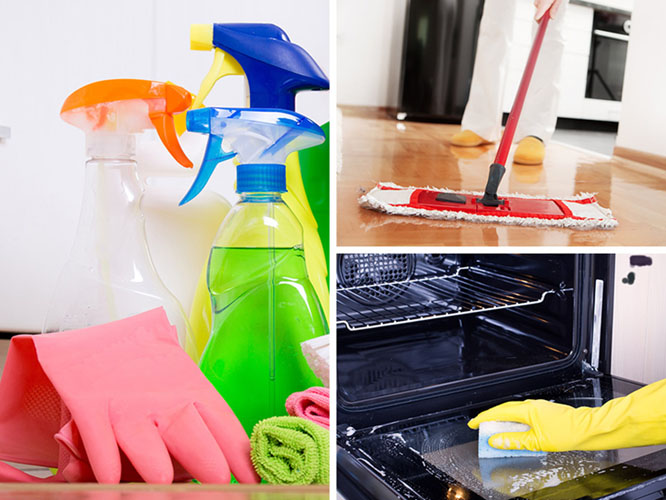 Kitchen

Chemicals
Cluttered cabinets, a dusty refrigerator top, and an oven that smokes every time you bake are not the components of an ideal kitchen.
Different types of cleaning agents are used to keep the hotel kitchen and working area in a neat and hygienic condition because there is no responsibility greater than protecting the guests who eat the food which is produced from the kitchen. When it comes to kitchen cleaning chemicals/agents Taski or Diversey or Suma products are considered as the benchmark in the hospitality industry.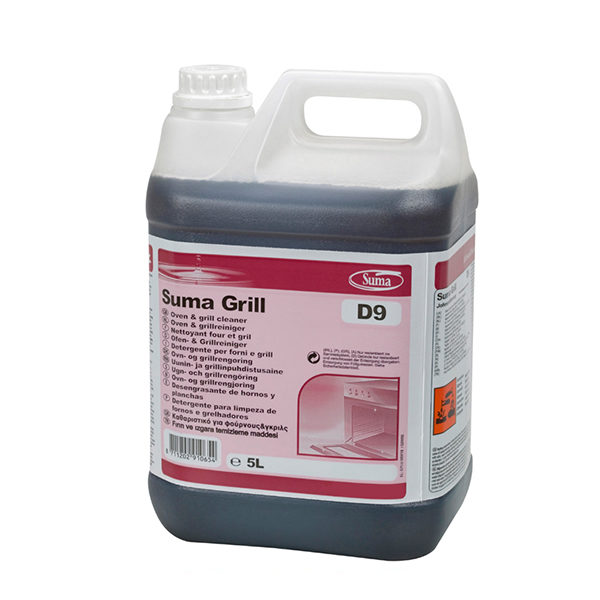 Suma Grill
Oven / grill cleaner
Suma Grill D9 is a heavy-duty degreaser for the cleaning of ovens and grills. Suma Grill D9 is a dark brown coloured liquid supplied in 2 litre ready-touse bottles and in a 10-litre concentrate for use with the JohnsonDiversey Refill Station. Suma Grill D9 is an alkaline liquid with a faint characteristic smell but is non-tainting.
Highly concentrated Œ
Foaming application
Powerful blend of alkalis, solvents and ŒRemoves even stubborn carbon detergents deposits
Easy to carry 2 litre bottle Œ
Biodegradable
Colour coded alphanumeric label
Economical.
No hazardous misting. Œ
Adheres to vertical surfaces – fast acting.
Safe to use. Œ
Environmentally acceptable.
Easy identification – assists staff training.