Beverage Industrial Chemicals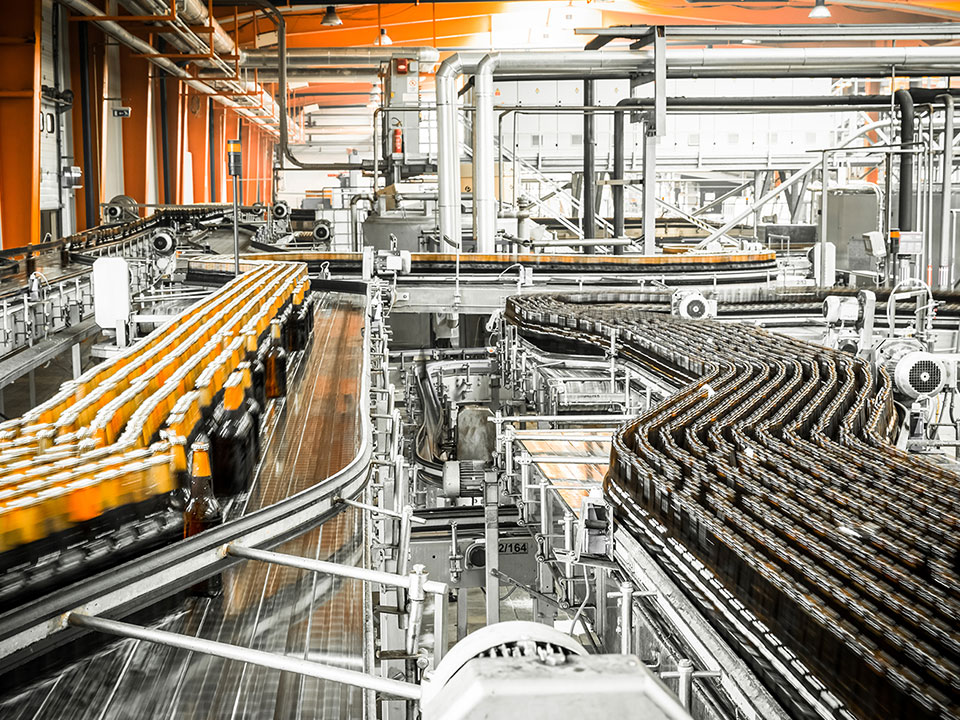 Beverage Industrial

Chemicals
Hygiene Solutions for the Food and Beverage Processing Industries. We enhance the safety of the products the world consumes by collaborating with our partners in the Food, Beverage and Dairy industries.
Through our Food and Beverage solutions, We help customers maximize the hygiene and efficiency of their production processes while minimizing their impact on the natural resources they consume. At their core, each solution is designed to address essential business goals and drive growth across key touch points: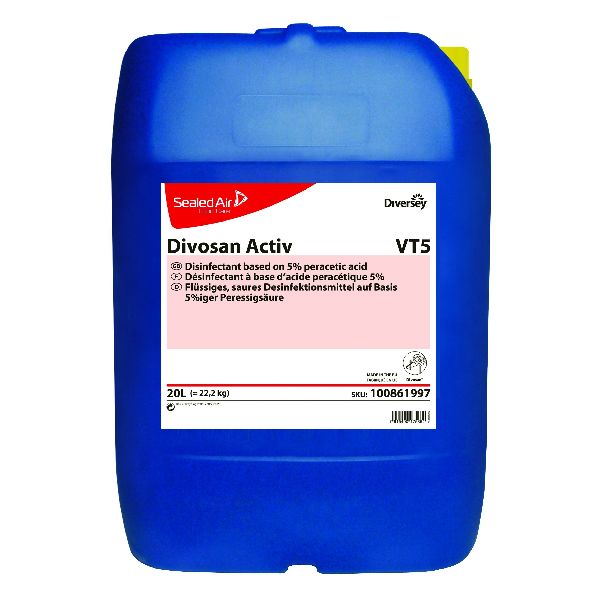 Divosan Active
Diversey™ Divosan Activ Disinfectant
Disinfects with a 5% peracetic acid composition. Diversey Divosan Activ Disinfectant is a stabilized parectic acid solution that that non-foaming and completely free-wrinsing. It is effective against all types of micro-organisms.
Effective against all types of micro-organisms including bacteria, yeasts, fungi, spores, and viruses
Use at concentrations between 0.1-4% w/w depending upon application
Rinse thoroughly after use
Composition : 5% paracetic acid
Dilution : 0.1-4% w/w
Volume (Metric): 20L
pH Range : <2 (neat)