FLOOR CLEANERS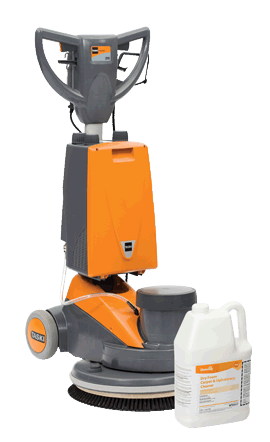 It can be a daunting task to sort through floor cleaning equipment choices that are available today, but if you're looking for machine solutions, you've come to the right place. Taski cleaning machines have been helping in-house cleaners, contractors and facility managers improve their floor cleaning requirements for many years.
Taski manufacture a vast range of Vacuum Cleaners, Scrubber Dryers, Wet & Dry Vacuums, Carpet Cleaners, Scrubbers and Polishers.
We consistently create new and innovative equipment for the cleaning industry and through extensive research, design, engineering and testing, resulting in high quality products. Taski provide its customers with the finest technology, quality, and durability which focus on productivity, ergonomics and operator safety. New products also provide equal or enhanced cleaning efficiency while using less energy, less water and less detergent, cementing our reputation for performance and quality.
Taski cleaning machines floor cleaning solutions are designed to meet even the most dirty cleaning challenge. Easy to use and maintain, Taski cleaning machines increases productivity and efficiency allowing operators to spend more time cleaning and less time on maintenance.
TASKI Single Discs
Ergonomically designed machines deliver high productivity, cost efficiency, high cleaning performance and worker safety.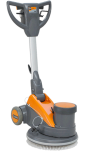 TASKI® ergodisc® 400
The ergodisc 400 is a multi-purpose, cost-efficient machine that is especially suited for spray cleaning and buffing.
DOWNLOAD PDF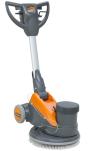 TASKI® ergodisc® 165
The ergodisc® 165 is especially suited for wet scrubbing, stripping, buffing, spray cleaning, shampooing, wood treatment and crystallisation.
DOWNLOAD PDF