Dairy Cleaning Chemicals/Solutions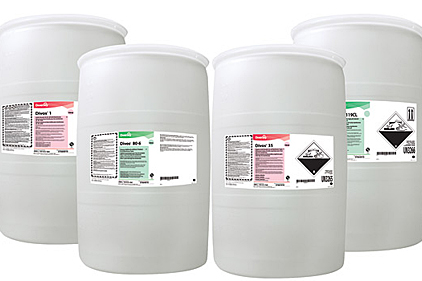 Cleaning and Sanitation Solutions

for the Dairy Industry
Helping raise the value of milk ensures you obtain the best return for your investment. Our unique data insights on every stage of milk's journey from farm to glass, support the most hygienic quality product while using the safest methods and materials to achieve efficiencies and save costs.
The constant threat of contamination makes food safety and risk management your highest priority. A partner with extensive knowledge and experience is one you can implicitly trust to guarantee a clean system. Our residue control and sustainable perspective translate into productivity, safety and product quality.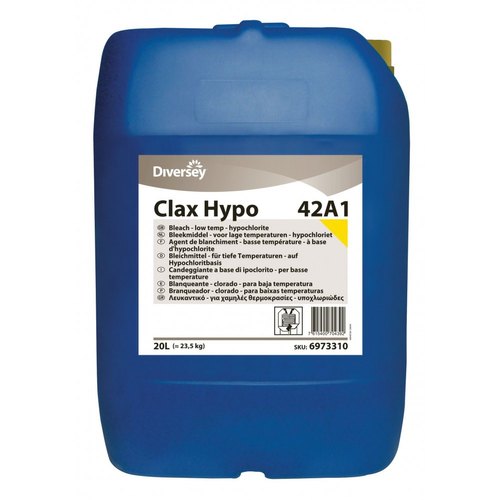 Clax Hypo
Chlorine Bleach
CLAX HYPO is a stabilised chlorine bleach. This product finds applications in laundries as well as kitchens.
CLAX HYPO is an effective low temperature bleach system based on hypochlorite, alkali and bleach stabilising agents. It is a very thin liquid, which makes it easily pumpable, ensuring optimal delivery in the wash solution. This product can be applied on all types of white fabrics and articles with chlorine compatible dyes. In order to obtain good bleach performance and at the same time causing minimal fabric damage, the temperature of the wash solution should be kept below 50°C
In addition CLAX HYPO provides good hygiene, provided the temperature and pH condition contact time at right. Please note this type of bleach should not be applied on line with chlorhexidine stains. It is advised to avoid contact of chlorine with enzyme containing product in the wash solution. Enzymes will be inactivated by chlorine. For further information on use please refer to 'User Instructions'.
Excellent destainer for all type of white fabric
Easy to dose
Results in minimal fabric damage when used according to user instructions
Provides good hygiene